Tunnel liner for water proofing of the Tunnel Leutenbach
Easy installation of the tunnel liner by use of hot air mounting procedure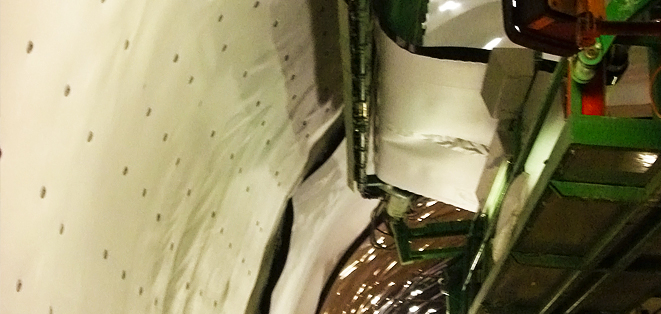 Project name: Tunnel Leutenbach
Project date: 2008/09
Products: 52 000 m² AGRUFLEX tunnel liner 3.2 mm, fleece-backed and coextruded, VLDPE tunnel liner, 7 800 m water stop profile SAA 500/6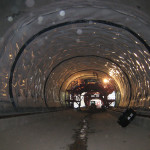 The expansion of the federal road B14 required the construction of a tunnel to relieve the city of Leutenbach from excessive traffic. 660m of the two parallel tunnel tubes, with a total length of 1 080 m were made by blast construction. Moreover, three rescue shafts were excavated for security reasons – to provide sufficient escape routes.
The AGRU Easy Fix system, combined with hot air mounting, was used to seal the arch to achieve highest performance. Geotextile-backed VLDPE tunnel liner and a textile that is fixed to the shotcrete were installed.
By means of an automatic process, both textiles were thermally bound by using a hot air bar mounted onto the scaffolding. Furthermore, rollers ensured the pressure necessary for joining.
General benefits
Automated installation of tunnel liners with high weight
No additives needed, just hot air
No thermal stress on the geomembranes
Increased system reliability due to the reduction of welding seams
For this Project, geomembranes with 4.0m width were used. Therefore, the number of welds could be reduced by 50%.