Liners for underground crossing in the Netherlands
Geomembranes for an infrastructure project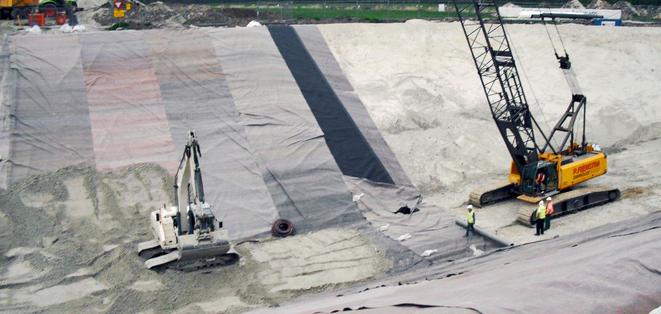 The infrastructure project "De Cenrale As" in the Netherlands includes the construction of a highway from Dokkum to Drachten. The execution of the entire project will take several years.
The route includes several underpasses. Many are located below groundwater level. As a result several design features are required.
One of these special constructions is the underpass of the river Koailoane, for which building work started in spring 2014. Big trenches were constructed on both sides of the river Koailoane. They were sealed with geomembranes made from LLDPE to keep the groundwater out of the underpass. The work was executed by the skilled experts of Genap B.V.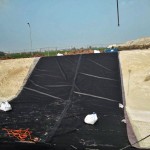 Project data
10,000 m² LLDPE Liner
structured (MST+/MSB)
thickness: 1,5 mm
KIWA approval