ECTFE piping system for vaccines in Belgium
Piping system for production of vaccine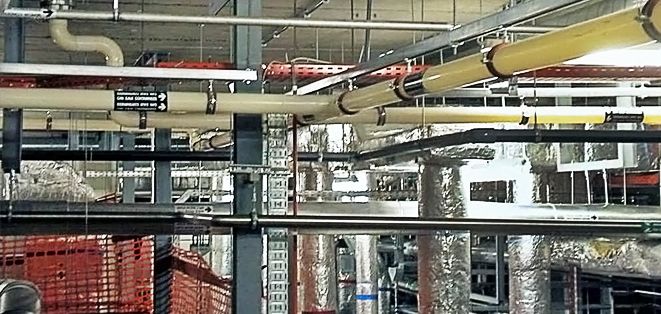 Location: Belgium
Medium: Poliomyelitis vaccine
ECTFE pipes (Ethylene chlorotrifluoroethylene) in the range of OD 50 mm to OD 90 mm were used on this project. Furthermore reducers, bends, tees and other injection moulded fittings were installed by Teblick.
Heating element butt welding was chosen as connecting method. The piping system has approximately 900 fusion joints and more than 70 flange connections. It is a quadruple parallel pipeline installation from the different production stages (fermentation, inactivation, purification and laboratory).
The piping system transports the different liquids to the decontamination station in the basement. This system is sterilized using hot sodium hypochlorite (NaClO) to which ECTFE is resistant.